Top Five Summer Dental Emergencies – and How to Treat Them!
Summer has almost arrived, which means it's time to relax, go on vacation and enjoy outdoor activities.
But before you lather on that sunscreen, here are the top five dental emergencies that seem to always occur when you're far from home – or on a weekend when your local dental office is closed.
Tooth pain
If your tooth is suddenly throbbing, try to brush and floss. Sometimes a piece of food can become lodged between your teeth, causing discomfort. If this is what happened, then try to remove the debris with dental floss. If you still are in pain, take some over-the-counter pain medication or take a cotton ball dipped in clove oil and place it on the tooth until you can get in to see a dentist.
Lip or Tongue Bite
This happens often with children, but can occur with an adult, too. Clean the wound with a cloth and use cold compresses to attempt to reduce the swelling. If the bleeding doesn't stop, you'll need to immediately visit your local hospital emergency room.
Lost crown or filling
Purchase some dental wax to reduce the contact between your sensitive gums and sharp edges of your tooth. If you have dental adhesive, you can attempt to temporarily reattach your broken crown to your tooth until you're able to visit a dentist.
Broken or fractured tooth
Try not to touch the roots and rinse the tooth in water if it's dirty. If you're able to do this, gently put your tooth back and hold it in the socket. If this doesn't work, put your tooth in milk and go see a dentist as soon as you can.
Fractured jaw
You'll need to go to the hospital emergency room if you feel you've broken your jaw. Apply cold compresses to the injury to try to reduce swelling.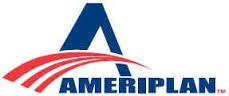 If you're unable to afford dental emergencies due to the lack of dental insurance, AmeriPlan discount dental plans can be a great way to save money. Discount dental plans offered by AmeriPlan USA have no waiting periods and can be used right away, even if you are suffering a dental emergency. You can save anywhere from 25 percent to 80 percent on most common dental procedures and regular dental cleanings and exams for the low membership fee of $24.95 for discounts for your entire household.
You often can't predict or prevent a dental emergency this summer, but AmeriPlan discount dental plans are available when you need them, making the next emergency doctor or dental visit less stressful and more affordable.
To learn more about AmeriPlan discount dental plans, visit our website here