When You're Pregnant and Can't Afford to See a Dentist
When you're pregnant, you have a higher risk of contracting periodontal gum disease because of the natural hormonal changes that are occurring during pregnancy.
Gum disease is a serious problem during pregnancy because it is often linked with premature births and low birth weights in newborns. One research study found that nearly 20 percent of newborns born early and with low birth weights could be attributed to gum disease in pregnant women. Premature birth is the main cause of death for babies one month and younger. At least 40 percent of women who are pregnant are diagnosed with a form of gum disease.
Pregnant women often don't seek dental care because they can't afford it, are scared of undergoing dental treatments while pregnant or their doctors are not referring them for dental care, even when they may be experiencing dental problems.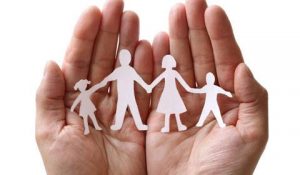 AmeriPlan discount dental plans can help pregnant women and their families find affordable dental care. Discount dental plans are not a form of dental insurance. Instead, AmeriPlan dental plans help provide deep discounts on most dental services, from exams to major dental work, like root canals.
The discounts may be used immediately with no waiting, can be cancelled at anytime and there is no cumbersome paperwork to file. An AmeriPlan discount dental plan for an entire household starts at $24.95 per month, providing savings of up to 80 percent. The plans are accepted by the nearly 80,000 dental providers within the AmeriPlan Network.
If you're pregnant, it's important to visit a dentist during your pregnancy for an oral exam. AmeriPlan can help. Visit Our website  to find an AmeriPlan discount dental or health plan that works for you and your growing family.