Coping with a Toothache, What to do?
THE PAIN WONT WAIT

If you're struggling with a toothache, you understand how unbearable the pain can be. A bad toothache can affect your sleep, as well as your daily life until you're able to get it treated.
Tooth pain can be caused by a variety of reasons, but often the nerve to the tooth is inflamed or irritated. The pain could also be caused by an infection, gum disease, tooth decay, a dental injury, poorly placed crowns or fillings, or a cracked tooth. People suffering from obstructive sleep apnea, heart disease, sinus or ear infections and temporomandibular (TMJ) disorders can also experience tooth pain, but often the pain radiates to the mouth. Toothaches can also cause headaches and even migraines.
If the pain becomes persistent and unbearable, it's time to see a dentist. If your tooth needs a filling or an extraction, depending on the condition of your tooth, your dentist will not only resolve the root cause of your pain, but also provide you with oral anesthetics to make it a pain-free procedure.
If you can't get in to see a dentist right away, take some over-the-counter medications, such as ibuprofen or acetaminophen, to treat the tooth pain, as directed on the packaging. Try to avoid making the pain even worse, by consuming cold or hot food and beverages.
A home remedy that can temporarily alleviate tooth pain is placing a cotton ball, soaked in oil of cloves, directly on the affected tooth.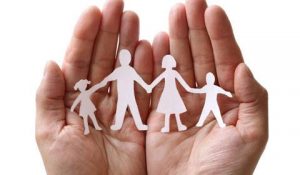 If the pain of a large dental bill is what is causing you to delay emergency dental treatment, it's time for you to check into AmeriPlan's affordable discount dental plans. AmeriPlan's monthly membership fees for an entire household starts at $24.95 per month, but they can save you anywhere from 25 to 80% off the cost of most dental procedures, including routine cleanings, root canals, fillings and even braces.
For example, a regular surface amalgam filling (silver colored) will cost on average up to $182. AmeriPlan members instead would pay on average $45, a 75% cost savings.
AmeriPlan isn't a form of dental insurance; it's better than that. AmeriPlan discount dental plans can be used right away, with no waiting period, and can be used as often as necessary at one of our more than 85,000 dental providers within the AmeriPlan national network.
To find an AmeriPlan dental provider nearest you, and to discover how AmeriPlan can help alleviate your tooth pain…