Dental Insurance & DMO'S vs AmeriPlan Discount Dental Plans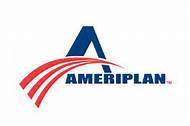 Discount dental plans are an affordable and easy-to-use alternative to dental insurance, and offer AmeriPlan members significant savings on most dental procedures.
AmeriPlan Dental, has quickly become an attractive alternative to costly dental insurance.
Traditional dental insurance, once the only dental benefit option available, features many drawbacks including costly deductibles, tedious claim forms, long waiting periods and other limitations. On the other hand, discount dental plans are affordable, easy-to-use and free of these hassles.
Compare Dental Insurance &  AmeriPlan  Discount Dental Plans
Dental Insurance & DMO'S
AmeriPlan U.S.A. Dental®

$50 TO $115 Per Month
30 to 60 day waiting period
6-12 month waiting period for ongoing conditions
$50 to $100 deductible
Insurance claims forms for doctor and patient
$750 to $1,500 annual limit
Orthodontics may exceed annual limit
Must give prior notice to change dentist (DMO)
Specialist may exceed annual limits
Premium may vary
Vision care additional
Prescription drug card additional
Chiropractic care additional

AmeriPlan $24.95 Per Month
No waiting period
All ongoing conditions are included
No paperwork
No annual limits
All orthodontics included (children & adults)
Can change dentist anytime without notice
All specialists included
With AmeriPlan Rates guaranteed.
AmeriPlan Vision care plan at no cost
AmeriPlan Prescription drug card at no cost
AmeriPlan Chiropractic care plan at no cost
            For immediate assistance "Contact Us" or call  the help desk 1-877-280-0933.